Recognizing dance as an art form…that is an essential part of human expression. Ultimate Leap Dance Center will guide students to develop skills, insights and attitudes for a lifetime of dance.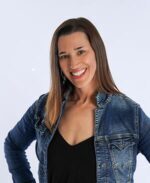 Jenni fell in love with dancing as a young child. She started her training at the age of three at Ginger's School of Dance. Continuing her training, she studied at Stoughton Center for the Performing Arts under the direction of Colleen Kehl, at Studio 3-D under the direction of Debbie Griggas, at Ballet Madison under the direction of Charmaine Ristow and Karen McShane Hellenbrand, and also with the Virginia School of the Arts. She has studied ballet, pointe, lyrical, modern, jazz and tap. She was a member of the Stoughton Dance Company, and Ballet Madison Senior Company. She also performed many different roles in Wisconsin Dance Ensemble's production of the Nutcracker and The Peter Rabbit Ballet. Throughout her years of training, she has had the opportunity to study with many incredible teachers including, Gelsey Kirkland, Joe Tremaine, Randy Duncan, Bob Rizzo and Mia Michaels. Jenni began teaching when she was a senior in high school. She became a Certified Dance Educator, though the Chicago National Association of Dance Masters. Over her many years of teaching, she has choreographed numerous award winning pieces. She has choreographed for Stageworks' Production of the Nutcracker, and in 2009 she assisted in creating Sun Prairie's first ever production of the Nutcracker. Through all of Jenni's years of training and teaching, her passion for dance has only grown stronger, and she truly enjoys sharing that with all of her students.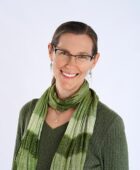 Mary Kennedy studied dance in Green Bay, WI at Shirley Van's Dance Studio. She has been dancing since the age of four and has taken tap, jazz, ballet, character, and lyrical. She was a member of the People's Ballet Company of Green Bay, and has performed in the Nutcracker, The Tales of Beatrix Potter, and The Wizard of Oz. Mary was also a member of the Jazzworks Performance Group out of Green Bay, performing at various community events. She has danced and studied with tapper Ryan Lohoff. While in college at UW-Madison, she studied modern dance and ballroom dance. Mary also taught dance, including developing a dance program and classes at an eight week camp in New Hampshire.
Mary graduated from UW-Madison with a degree in mathematics and a high school education certificate. After taking time off for raising a family, she returned to teaching dance in addition to managing the financial part of a studio. Mary loves working with students and truly is inspired with her students smiles. She currently works as a K-12 gifted and talented coordinator for the Poynette School District.
Ari started dancing at the young age of 3 studying ballet, tap and jazz. Her elementary years were spent in Colorado at the Laura Davis School of Dance. As the daughter in a military family, Ari was privileged to live all over the world including Germany where at the age of 12 she began studying the Royal Academy of Dance Syllabus for Ballet completing the Pre-Elementary and Elementary Exams. Next her military family brought her Bellevue, Nebraska where she trained at the Omaha Academy of Ballet under the direction of Valerie Roche, and completed the Intermediate and Advanced I Ballet Exam in the Royal Academy of Dance and the Intermediate and Advanced Ballet Exam in the Imperial Society of Dance. She received a dance scholarship to the University of Iowa, and graduated with a Bachelors of Fine Arts in Dance. Ari performed with the University of Iowa touring company, Dancers in Company, and taught classes for the University TAG program for young dancers.
Since moving to Madison in 1999, Ari has danced with Jazzworks Dance Company in Madison from 2002-2010 and has performed in the Madison Ballet Nutcracker in 2002 and 2011.
She has taught ballet, tap, jazz, and hip hop at several dance studios. As well she is a free lance choreographer, including Jazzworks Dance Company, West High School's musical, Deforest show choir, and several area Flash Mobs!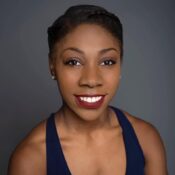 Layla Peterson is a professional dance teacher based in Wisconsin. At the age of two she found her passion for dance in her hometown of Portage, Michigan. In 2019 she received a BFA in Dance from Western Michigan University, where she received collegiate scholarships and preformed works by distinguished choreographers Aszure Barton, Rennie Harris, Joshua Manculich and Christian Denise. Layla traveled the midwest with Western Dance Project under the direction of Whitney Moncrief, performing choreographic works on various stages, as well as in schools and community centers. She has been showcased in cities across the country including RAD Fest in Kalamazoo, MI, Maggie Allesse Choreography Competition in Detroit, MI, Gibney Dance Center in New York City, and ACDA Regional Conference in Ohio. Layla has been commissioned by dance studios to serve as a rehearsal director, competition choreographer and educator. She also spent time in Chicago, IL where she taught at Charter Schools, helping develop their arts program. Currently Layla is a dedicated teacher and choreographer for Ultimate Leap Dance Center and is excited to teach and inspire the next generation of dancers.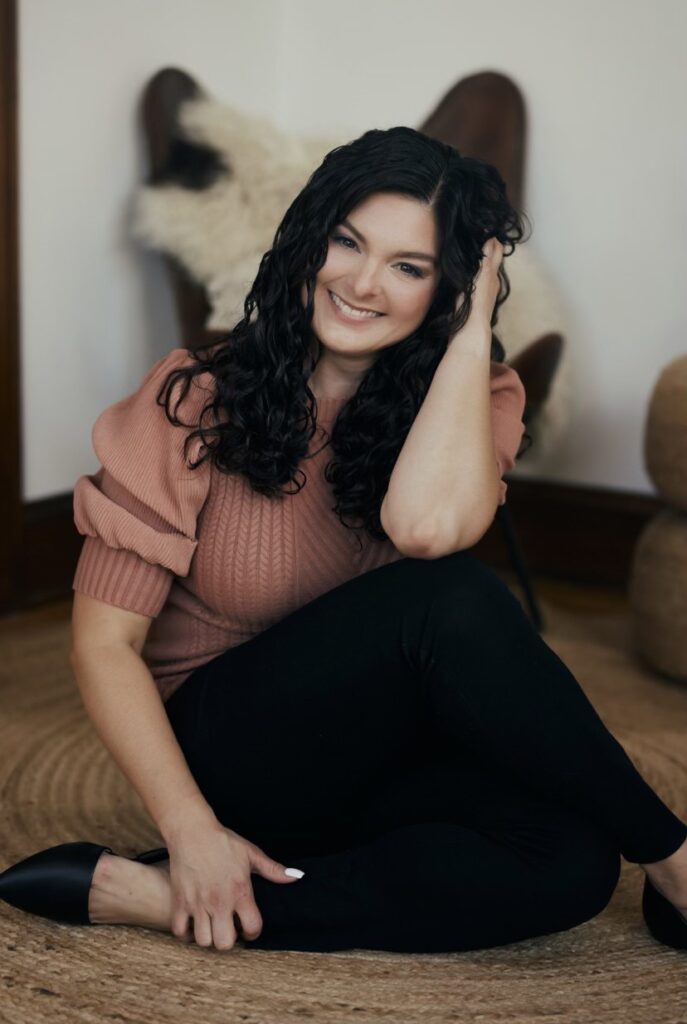 Amy Garza started dancing at the age of 5 in La Crosse, Wisconsin. Her love of ballet and jazz inspired her to continue her love of dance to teaching today. She studied at various studios including Marilyn's School of Dance, The Dance Studio, and Dance Unlimited, all under the direction of Misty Averill in La Crosse. Over the years, Amy has studied ballet, jazz, tap, pointe, hip hop and dance team including studying in the studio setting, workshop setting, and at University of Wisconsin Madison Dance Program. In the past, Amy has taught ballet, jazz, teen dance, and hip hop at the YMCA and was a guest choreographer for the ULDC Performance Team. Amy graduated from University of Wisconsin Madison with bachelor's and master's degrees in social work. During the day and weekends, her professional career is a social worker at UnityPoint Health Meriter Hospital and Emergency Room. Amy's love of hip hop and teaching inspires her to expand her creativity and express herself through dance. She truly enjoys sharing her love of dance with her students.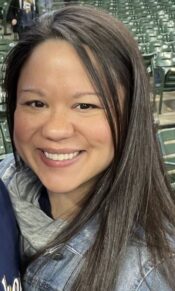 Christine began dancing at the age of 12 at Carousel School of Dance in Clinton, Iowa under the instruction of Linda Luckstead. While there, she began taking classes in ballet, tap and jazz. She also joined Gateway Contemporary Ballet Company, a local ballet company in Clinton founded from the studio. Her favorite roles included Snow Queen in the Nutcracker, Caiaphas in Jesus Christ Superstar and multiple creative roles in dances created by Ms. Luckstead. Christine graduated from the University of Iowa in 2007 with a Bachelor's degree in Psychology and a minor in Sociology.
Discovering her love of dance had been missing, she looked to find a studio that would bring the art back into her life. This brought her to Ultimate Leap Dance Center. After dancing at the studio for a few years as a student, she was asked to become a teacher. She is excited to continue to learn and grow at Ultimate Leap and is thrilled dance is back in her life!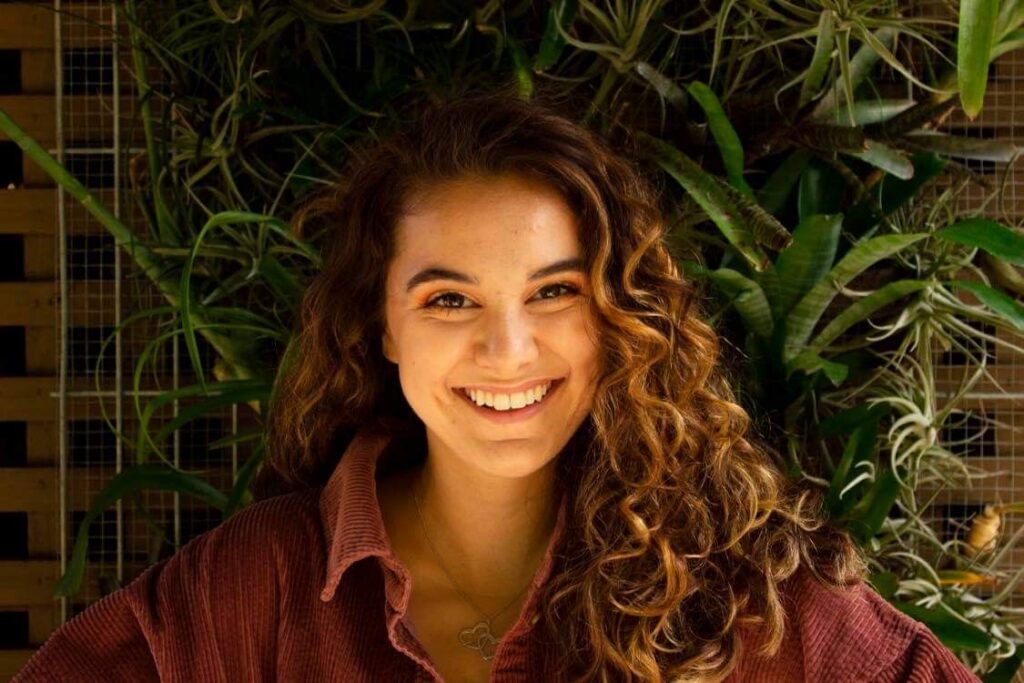 Isabel is a senior at UW-Madison in the Wisconsin School of Business. She started dancing at three years old in Ms. Jenni's ballet class here in Deforest. Since then, she has studied ballet, jazz, tap, hip-hop, lyrical, contemporary, pointe, and modern. She competed throughout the Midwest for ten years with Madison Dance Academy and later Ultimate Leap Dance Center. During this time she also attended various conventions including Jump, Radix, and CNADM. Isabel has choreographed and taught for the ULDC Performance Team. Isabel is excited to teach alongside her former teachers!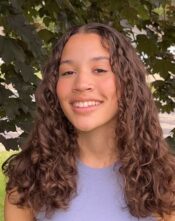 Kiarah developed an interest in the arts at the age of five. She started with classes through DeForest Parks & Recreation, but found true appreciation after beginning classes at Ultimate Leap Dance Center, at the age of six. She has continued to broaden her dance education in multiple genres including Contemporary, Jazz, Lyrical, Ballet, Musical Theater, Hip Hop, and Tap. Kiarah is taking on her sixth year of performance team with Ultimate Leap Dance Center, which has allowed her to experience conventions and various levels of competition throughout the midwest. This has strengthened both her skill and knowledge in dance. After being a Teacher Assistant for several years, Kiarah is excited to further her dance career by becoming an instructor at Ultimate Leap.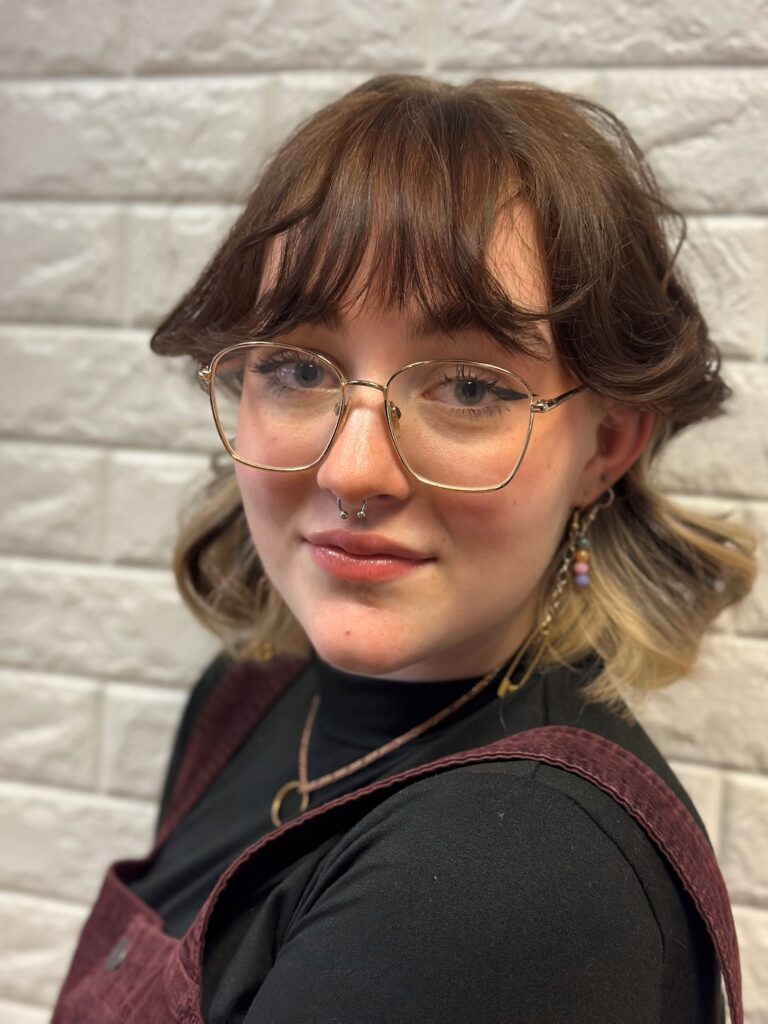 Emma began taking dance lessons at the age of four at Madison Dance Academy. They started with ballet and then progressed into tap and jazz at the age of five. Then eventually at the age of seven started at Ultimate Leap Dance Center and over time took lessons in pointe, contemporary, hip hop, and lyrical. They then fell in love with the movement and music that comes with dance when they joined the studio. Soon started the competition team, which they participated in for eleven years. Emma assisted for seven years. They want to continue the number of years at the studio and start a new journey with teaching. Emma is thrilled and excited to be starting to instruct at this amazing studio!